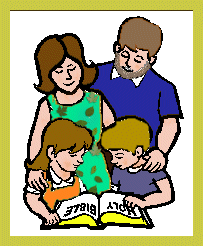 A.1 for Good News of God!
Short stories for children
or anyone with childlike faith
in God's Word, the Holy Bible.
Jesus said:
"I tell you the truth, unless you change and become like little children,
you will never enter the kingdom of Heaven."
Matthew 18:3.
godswordsays,godswordsays,CHILDREN,BIBLE,GOD,JESUS,GOSPEL,GOOD NEWS,EVERYONE, LIFE,

This week, "Good News Compage" L.40, based on
ETERNAL LIFE,HEAVEN, HELL,SALVATION,ASSURANCE,PEACE,LOVE, GRACE,

Luke's Gospel chapter 8, verses 26-31.

HOPE, BOYS AND GIRLS,HOLY BIBLE,SIN,SHORT STORY,BIBLE STUDY,TRUTH,CHILDREN,JUDGMENT,HOLY SPIRIT,, CATHOLIC


There is hope!
What is the solution to our world's problems? Is it better education? or more knowledge? or improved living conditions? God tells us it is not!

About 2,000 years ago God clearly described for us what mankind will finally achieve after all the improvements in education and knowledge have been made.

God said "There will be terrible times in the last days." See if you think He was right in His forecast.

God said, "People will be lovers of themselves, lovers of money, boastful, proud, abusive, disobedient to their parents, ungrateful, unholy, without love, unforgiving, slanderous, without self-control, brutal, not lovers of the good, treacherous, rash, conceited, lovers of pleasure rather than lovers of God.- having a form of godliness but denying its power." 1*.

Today's politicians, religions and educators certainly did not promise or expect their programmes and reforms to produce these results! But there is no doubt that God's forecasts have proved accurate!

For example, God warned that man at the height of his achievements would be "without self-control"! In our highly educated society we discover a great lack of self-control! Things like violence, lust, greed, drugs, alcohol, and the immoral passions of adultery and homosexuality are on the increase. 2*.

With God's forecast proving so accurate is there any hope for you and me living in these "last days"?

When you hear this true story of how a man who had no self-control was delivered and changed you will know there is hope!

This man was completely out of control. "For a long time he had not worn clothes or lived in a house, but had lived in the tombs." One day Jesus came near to where he was. "When he saw Jesus he cried out and fell at His feet, shouting at the top of his voice, 'What do you want with me, Jesus, Son of the Most High God? I beg You, don't torture me!'" 3*.

This was really the voice of the demons that were controlling and destroying this man. Those powerful evil spirits that controlled this man's life were now in terror before Jesus! "They begged Him repeatedly not to order them to go into the Abyss." 4*.

You see, although those evil spirits could so easily control a man's life and behaviour they had no power to resist the ALMIGHTY word of Jesus Christ. There is NO POWER that can resist the authority of God's Son. 5*.

The time had not come, nor has it come even yet, for Jesus to judge the Devil and all who have been deceived and controlled by him. 6*. Before that day of judgement would come God wanted to be able to offer you and me the opportunity to be delivered from sin and evil by the power of Jesus the Saviour. 7*.

Remember the greatest forces of evil in the earth are as nothing compared to the power of "Jesus, the Son of the Most High God". Are you wanting to be rescued from the power of the forces of evil and wickedness that are destroying society today? Your only hope is to call on JESUS to forgive and save you. You can call on Him now in faith and you will be saved. 8*.

Read of the powers of evil being subject to Jesus in Luke's Gospel chapter 8, verses 26-31.

Thank you for opening and reading this "Good News Compage".
E-mail John at

jnixonj@gmail.com

if you have any questions.

There will be a different message next week as we continue to browse through Luke's Gospel in the Holy Bible. Make Good News Compage one of your favourites and open it up each week for the updated message.

To read more of Luke's account of the life of Jesus turn to the Gospel of Luke in the Holy Bible.



Bye for now,

John Nixon, Ballincollig, Co.Cork, Ireland.
CHILDREN BIBLE GOD JESUS GOSPEL GOOD NEWS EVERYONE LIFE ETERNAL HEAVEN HELL SALVATION ASSURANCE PEACE LOVE GRACE HOPE BOYS GIRLS HOLY BIBLE SIN SHORT STORIES BIBLE STUDY TRUTH CHILDREN CATHOLIC JUDGMENT HOLY SPIRIT
Comments or chat to John at
jnixonj@gmail.com
BORN AGAIN SCRIPTURE FAITH TRUST GOD'S WORD SON OF GOD RELIGION ETERNITY SAVED LOST CHILDREN GOD JESUS GOOD NEWS BOYS GIRLS CHILDREN JESUS GOSPEL GOOD NEWS EVERYONE LIFE ETERNAL HEAVEN HELL SALVATION ASSURANCE PEACE LOVE GRACE HOPE BOYS GIRLS
In order to browse another message from Luke's Gospel check out the review index.

---------------oOo---------------


Bible quotations from N.I.V.
12nd Timothy 3:1-4.
2 Romans 1:21-32.
3 Luke 8:27-28
4 Luke 8:31.
5 Matthew 28:18. Philippians 2:9-11.
6 Revelation 20:10. 21:8.
7 John 3:16-19.
8 Romans 10:9-13. Acts 26:18.


Check out the
for "Good News Compage" messages on specific subjects.


Read the short
offering you a wonderful free invitation.