CHILDREN BIBLE GOD JESUS GOSPEL GOOD NEWS EVERYONE LIFE ETERNAL HEAVEN HELL SALVATION ASSURANCE PEACE LOVE GRACE HOPE BOYS GIRLS HOLY BIBLE SIN SHORT STORIES BIBLE STUDY TRUTH CHILDREN CATHOLIC JUDGMENT HOLY SPIRIT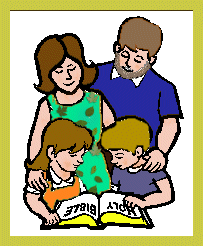 BORN AGAIN SCRIPTURE FAITH TRUST GOD'S WORD SON OF GOD RELIGION ETERNITY SAVED LOST CHILDREN GOD JESUS GOOD NEWS BOYS GIRLS
A.1 for Good News of God!

Jesus said:
"I tell you the truth, unless you change and become like little children,
you will never enter the kingdom of Heaven."
Matthew 18:3.
Jesus said:
"Let the little children come to Me"
But let us see what we find happening in reality today.

I wonder what is your response going to be to Jesus words?


CHILDREN,BIBLE,GOD,JESUS,GOSPEL,GOOD NEWS,EVERYONE, LIFE, ETERNAL LIFE,HEAVEN, HELL,SALVATION,ASSURANCE,PEACE, LOVE, GRACE,HOPE, BOYS AND GIRLS,HOLY BIBLE,SIN,SHORT STORY,BIBLE STUDY,TRUTH,CHILDREN,JUDGMENT,HOLY SPIRIT,, CATHOLIC



WHO WILL REACH THE CHILDREN?


Who bids today for children, for body, soul and brain?
Who bids today for children, wanting their hearts to gain?

Drug barons want the children, hooked at a tender age.
So what if lives are ruined, consumed by junkie rage!

Some rouse a craze for smoking and alcohol, while young,
Making slaves to addictions; then painful death will come.

Atheists bid for children; and the ungodly too;
They teach,"A 'big bang' made you; so God's Word is not true!"

Religions bid for children! From birth until the grave -
Ritual and lies will keep them from Christ who wants to save

Some politicians lure them, by legalising sin!
If something feels good, do it! We're for you! Vote us in!

Make young people fanatics; to live to get their goal!
The sports that burn their lives out, help them forget their soul!

Give them the latest gadgets, they'll surely covet more!
These influence their thinking; corrupt them to the core!

Some lure the minds of children by music's subtle sway;
Subconsciously they teach them to live immorally!

Crime says "Give me the children; you idle, rich or wise -
I'll take your little children, to wreck with lust and lies!"

The occult stalks the children with fantasy and fears.
Soon "just for fun" spells "evil", and life's consumed with tears.

Take innocence from childhood; with sex young minds pollute.
Claim everyone should do it. Make marriage obsolete

They teach our little children there is no moral way.
They want public approval so they can marry "gay"!

Some are consumed with lusting. They ravish children's lives.
Their trade - molesting children for money and for bribes.

"Shame," says the heart of Jesus. "Oh shame that this should be!
I'll take the little children; go, bring them all to Me."

Christ has no hands but our hands to do His work today.
He has no feet but our feet to lead them in His way.

He has no tongues but our tongues to tell them why He died.
He gives to us the privilege to bring them to His side.

What if our hands are busy with other work than His?
What if our feet are walking where sin's allurement is?

What if our tongues are speaking of things His lips would spurn?
How can we hope to help Him, and hasten His return?


Adapted from the words of "Who bids" Author unknown.
Adaption and additions by John Nixon.
Comments or chat to John at
jnixonj@gmail.com
Ballincollig, Co.Cork, Ireland.
CHILDREN BIBLE GOD JESUS GOSPEL GOOD NEWS EVERYONE LIFE ETERNAL HEAVEN HELL SALVATION ASSURANCE PEACE LOVE GRACE HOPE BOYS GIRLS HOLY BIBLE SIN SHORT STORIES BIBLE STUDY TRUTH CHILDREN CATHOLIC JUDGMENT HOLY SPIRIT BORN AGAIN SCRIPTURE FAITH TRUST GOD'S WORD SON OF GOD RELIGION ETERNITY SAVED LOST CHILDREN GOD JESUS GOOD NEWS BOYS GIRLS CHILDREN JESUS GOSPEL GOOD NEWS EVERYONE LIFE ETERNAL HEAVEN HELL SALVATION ASSURANCE PEACE LOVE GRACE HOPE BOYS GIRLS


Jesus is to return to earth as a glorious King!
Did you know that Jesus told us what things to look out for as signs
that will warn us when He is very soon to return?
Here is some information that indicates
Judge for yourself today.

Click here for
A weekly message from the Gospel of Luke in the Holy Bible.

In order to browse an Index of 140 titles of stories from Luke's Gospel check out the
of the "Good News Compage".



Check out the
for messages on specific subjects in the "Good News Compage".